World Naked Gardening Day
Today is World Naked Gardening Day.
You might be thinking wait. What. Really?
Yes it's true. It's a day to do your gardening in your fabulous birthday suit.
The "blooming" idea behind this day is actually all about connecting to nature & the Mother Earth & to discourage body shaming & to encourage acceptance of all forms of the human body.
One of our leaders, Kathy, decided to get in tune with nature & got outside in her garden in her birthday suit….she didn't have to think twice to do it ? that's why we love her.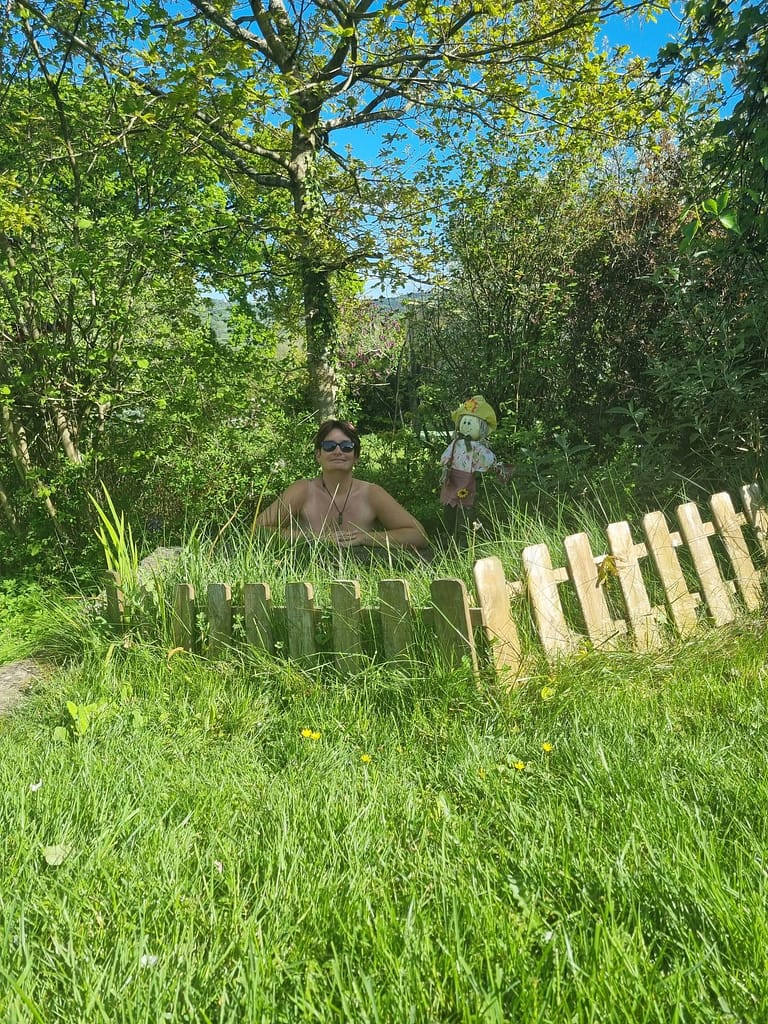 Are you going to be out in the garden today In your birthday suit?
I might have done if 1. It wouldn't scare the neighbours ? & 2. If it had been a nice day.
If you are braving it here's a few pointers to remember….
1. Sunscreen, sunscreen, sunscreen! I'm sure we've all experienced sunburn at some time in our life but sunburn down there….no thank you.
2. Be careful of thorny plants….roses, cactus, Holly. Anything with thorns or prickles stay clear of them because all I'm going to say is ouch!
3. Do simple tasks like weeding, planting, watering….be careful when trimming those bushes (I totally mean the green variety) in fact let's say this is not a day to be digging, shearing, mowing, chainsawing. It's meant to be a fun day not an all day in A&E occasion with the potential of serious injuries *shudders*
4. Definitely no BBQs today! I mean c'mon this is not a naked chef scenario & certainly will cause injuries.
5. Watch out for wildlife….bees, wasps, (in other countries snakes, spiders etc) chickens, birds etc….they may think "there's a ripe peach" or those "dangling things look like worms" ?? please be careful.
6. If you decide to partake in a ice cream today…maybe place a napkin over yourself because 1. It will be cold when it melts & 2. Refer back to number 5 with wildlife.
If you decide to make this a daily/weekly/monthly thing…go for it!
But be aware of mozzies. All access bare skin will be like a party to them!
Luckily you can be prepared with our fabulous Citronella Bundle ?
If baring your birthday suit isn't for you. Then you can help in others ways too….
For every order placed with us, you can Plant a Tree for free with our Tree-Nation partnership.
These get planted around the world helping to build new natural habitats, offset CO2 Emissions, helping build a better planet for future generations.
However you celebrate this day today, enjoy connecting with nature & please stay safe ?
Love BB HQ xoxo