Did you know it's National Tea Day today?
This has to be one of my favourite days, as it means I don't need an excuse to be drinking way more cups of tea than I should be drinking ???
The British love their cups of tea….unless your Kathy (our fabulous Sales Leader & Mentor) she thinks we're all crazy for adding Milk into our tea, it's pure yuk for her but for us a good cuppa is a must have.
I remember when growing up tea was always on the go….had bad news – have a cuppa, feeling sad – have a cuppa, got friends round – have a cuppa. My nan even made a cuppa when I got stung by a wasp (it will help with the shock Donna) ?? a cuppa is always present in every situation imaginable.
So to celebrate this very important day at Bohemian Belle we'd like to mix it up a little…now obviously we can't make you a cuppa & deliver it to you (sorry) but we do have something amazing to share with you….
???? ???. Yep you heard that right. There is such a thing as Bath Tea & I'm no not talking about adding a Yorkshire Teabag to your bath ?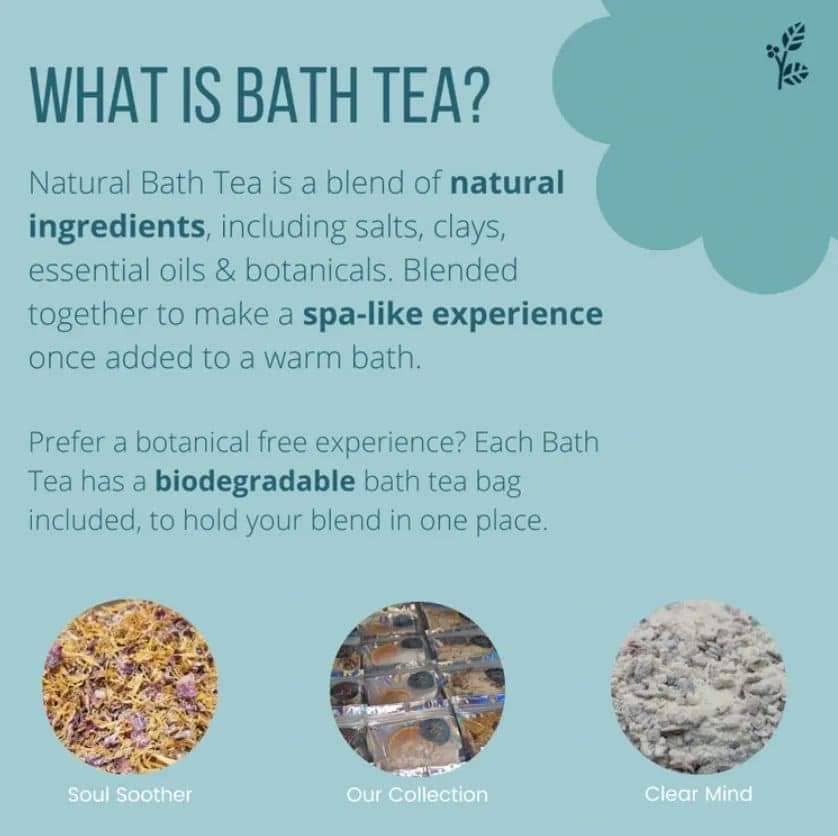 Bath Tea is a blend of Natural Ingredients including Salt Clays, Essential Oils & Botanicals. These are blended together to make a Spa-like experience once added to a warm bath.
If you prefer a botanical free bath then each Bath Tea comes with a biodegradable Tea Bag (yes they really do) which holds the blend in one place. You can place the Tea Bag over the tap & let the water run through it or place in the bath as you fill it up. The goodness will surround you as you relax in the bath.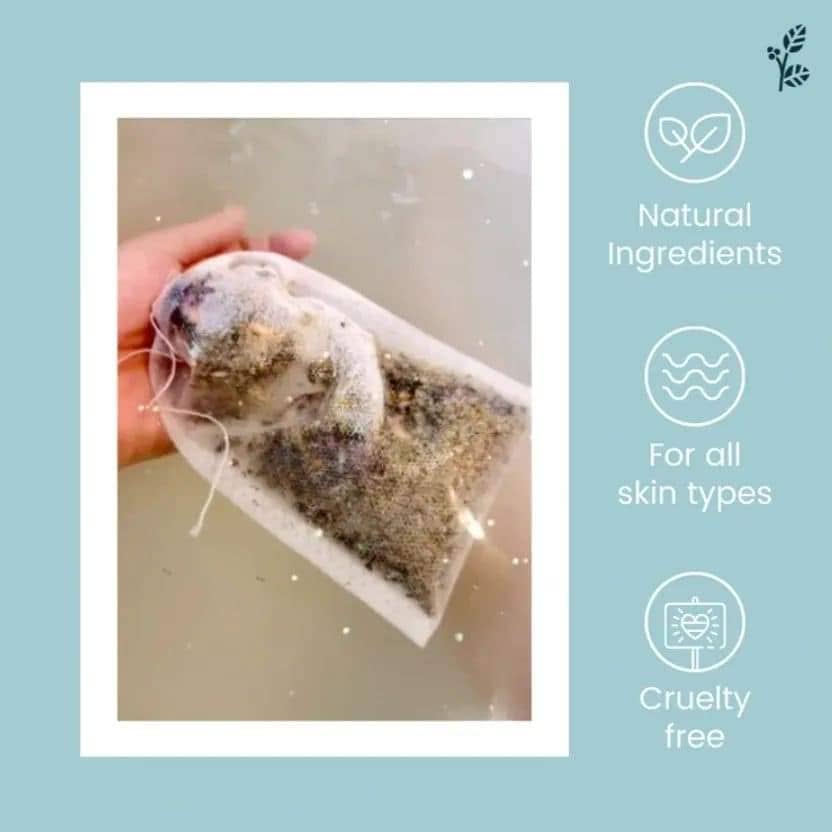 I have to admit the Bath Teas are AMAZING I have brought The Soul Soother & Gentle Rest ones & WOW! My eldest son has always had trouble sleeping…we have tried everything possible, so I thought well I try the Gentle Rest & see what happens. He went to bed & was out cold ALL NIGHT! Honestly it's the best night's sleep I had had in years. I always say now that these are like little bags of Magic.
If you'd like to view the full Bath Tea Range, you can find them all here: https://www.bohemian-belle.com/product-category/shop-all/body-soul/bath/
You'll discover:
Soul Soother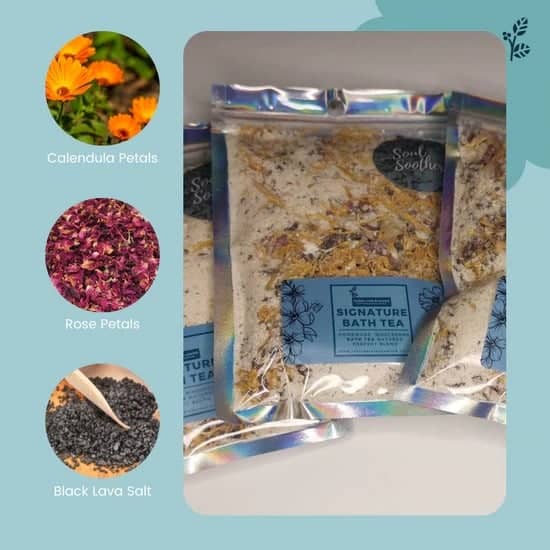 Gentle Rest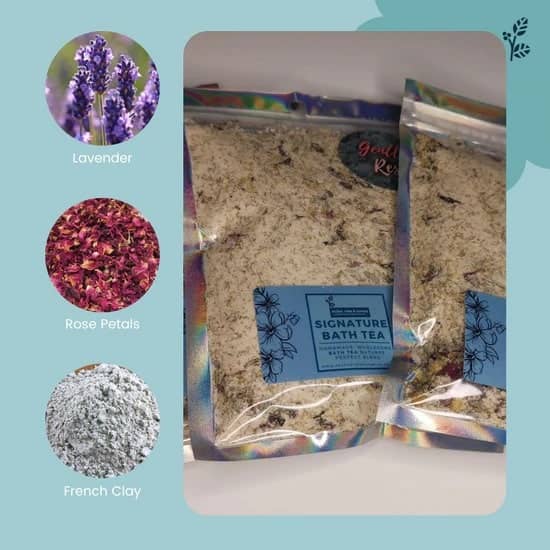 Deep Breath
Clear Mind
To make your Bath Tea Bath even more magical I recommend pairing it with a good cuppa, a book & maybe some candles too…afterall we do love a good Tea day.
Have a fabulous day!
Love Bohemian Belle HQ xx