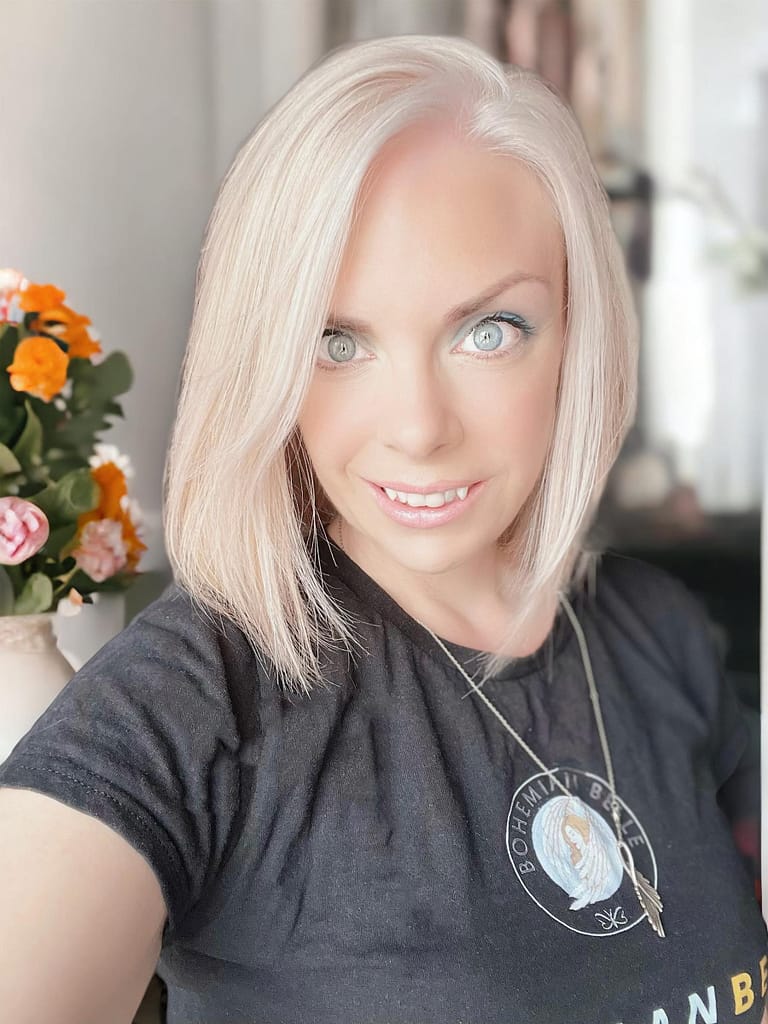 Kat (Kathryn) Blake
Meet Kat (Kathryn) Blake, the heart and soul behind Bohemian Belle. Kat is not only a dedicated entrepreneur but also a devoted Work-at-Home Mum to three wonderful boys and the loving fiancée of Rich. Her journey began as a part-time Support Worker, where she provided care and assistance to adults with Autism and learning difficulties. However, 2022 marked a turning point as Bohemian Belle experienced unprecedented growth, leading Kat to make the bold decision to run the business full-time from the comfort of her home, all while caring for her children.
With nearly 15 years of experience in the Direct Sales and Network Marketing industry, Kat decided to channel her expertise and launch Bohemian Belle, a business that embodies her mission and values.
---
Donna Skinner Burchell
Company Co-Ordinator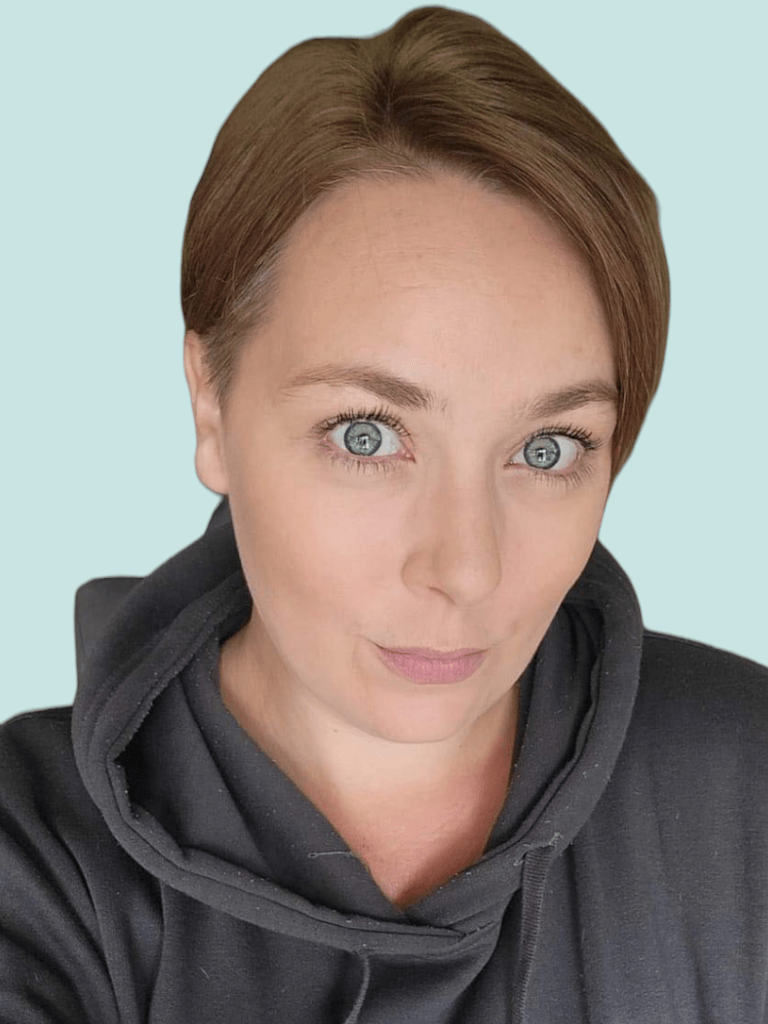 Meet Donna Skinner-Burchell, one of the dedicated forces behind the scenes at our company. Donna is not only a loving mother to two wonderful boys but also the cherished partner of AJ and now a dear friend to Kat. Her role as Company Co-ordinator is essential to the smooth operation of our business.
Donna plays a crucial role in supporting Kat. Behind the scenes, she diligently assists with various tasks, from crafting engaging blog posts to creating compelling write-ups and product descriptions. Donna's expertise also extends to team management, ensuring that our operations run seamlessly.
With her passion, creativity, and attention to detail, Donna helps bring our vision to life. She's a key player in our mission statement and a vibrant community to our valued affiliates and customers. Donna's dedication and commitment shine through in everything she does, making her an invaluable member of our team.
As Bohemian Belle continues to thrive and grow, Donna Skinner-Burchell remains an integral part of our journey, working tirelessly to enhance your experience and support our mission.
Nicola Clarke
Company Co-Ordinator
Allow us to introduce you to Nicola Clarke, a true Newcastle lass with a heart as warm as the city she hails from. Nicola's journey is a testament to her unwavering spirit and dedication, both as a single Mam to her son and as an essential part of our team.
In her role as Company Co-ordinator, Nicola plays a pivotal role in ensuring the smooth operation of our business. She's the welcoming face that new affiliates encounter as they join our family. Her tireless dedication extends to managing messages and emails, offering valuable assistance to both our team and our cherished community.
But Nicola's talents don't stop there. She's a shining example of multitasking mastery, as she also manages her own printing business with skill and finesse. Her creativity and talent shine through in her work, making her a valuable asset to our team and the wider community.
At Bohemian Belle, we are proud to have Nicola Clarke as a part of our journey. Her commitment, warmth, and incredible talents enrich our mission to provide exceptional service and support to all who come our way. Nicola embodies the spirit of our community, and we are grateful to have her on board.
---
Christina Roper
Digital Admin Assistant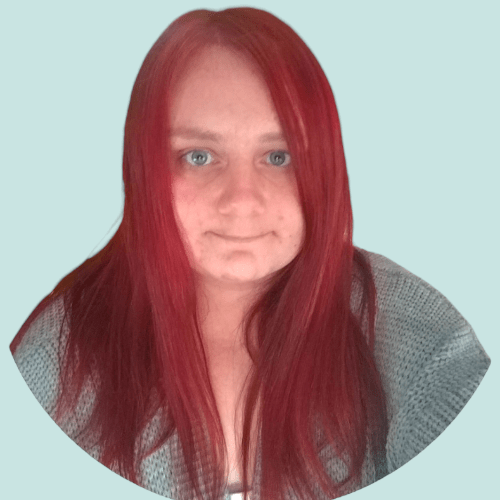 Meet Christina Roper, the cornerstone of our digital operations and a true asset to our team. Christina's journey is a testament to her dedication, resilience, and the essential role she plays in our business.
As our Digital Admin Assistant, Christina is the behind-the-scenes wizard and self named 'Numbers Geek' who ensures that our online presence runs seamlessly. Her passion for efficiency and precision is evident in everything she does. But her commitment doesn't stop there; Christina is also a devoted single mother to her two children.
Christina's support for our business goes beyond the digital realm. She's an invaluable hand to Kat, helping with website tasks, managing company accounts, and overseeing our systems to ensure they operate flawlessly. Her contribution extends even further, as she plays a crucial role in creating and managing team incentives, fostering a sense of unity and motivation among our members.
At Bohemian Belle, we recognise Christina Roper as an indispensable member of our team, whose dedication and hard work empower us to achieve our mission. Her unwavering commitment to excellence and her ability to balance her roles as a Mum and a professional exemplify the spirit of our community. We are proud to have Christina as part of our Bohemian Belle family.
Sophie Louise
Content Creator
Allow us to introduce Sophie Louise, the creative force behind our captivating content. Sophie is not only a skilled content creator but also a passionate crafter and a thriving entrepreneur in her own right.
Sophie's journey is a delightful blend of creativity and entrepreneurship. Her love for crafting knows no bounds, and she channels this passion into her thriving personalised printing business. Her entrepreneurial spirit and commitment to excellence are evident in every aspect of her work.
As our Content Creator, Sophie brings her creative flair to Bohemian Belle, shaping our online presence and captivating our community. She is the artistic mind behind our "Outfit of the Week" selections, crafting content that keeps our audience engaged. Her contributions extend beyond this, as she curates engaging online posts and much more.
Sophie's dedication to her craft and her ability to infuse creativity into every project make her an invaluable asset to our team.
At Bohemian Belle, we're proud to have Sophie Louise as part of our journey, enriching our mission with her talent, passion, and artistic vision.