Today is Love A Tree Day.
I'm sure most of you know how much we love Trees here at Bohemian Belle, so this day is perfect for us.
Unfortunately human activities & population growth continue to impact the ecosystems. Trees are essential to life…not just for us but for wildlife too.
Trees around the world can be thousands & thousands years old & did you know that they are made up of more than 50% water??
They can provide so much for us & for the world around us…
? Beautiful Landscapes
? Shade
? Reduce Erosion
? Moderate Climate
? Give us Oxygen
? Remove Carbon Dioxide from the atmosphere
? Habitats for Wildlife
? Shelter
? Food.
This is why we appreciate them so much & as part of our appreciation of what they can do for the world we set up our partnership with Tree-Nation as part of our campaign You Shop We Plant.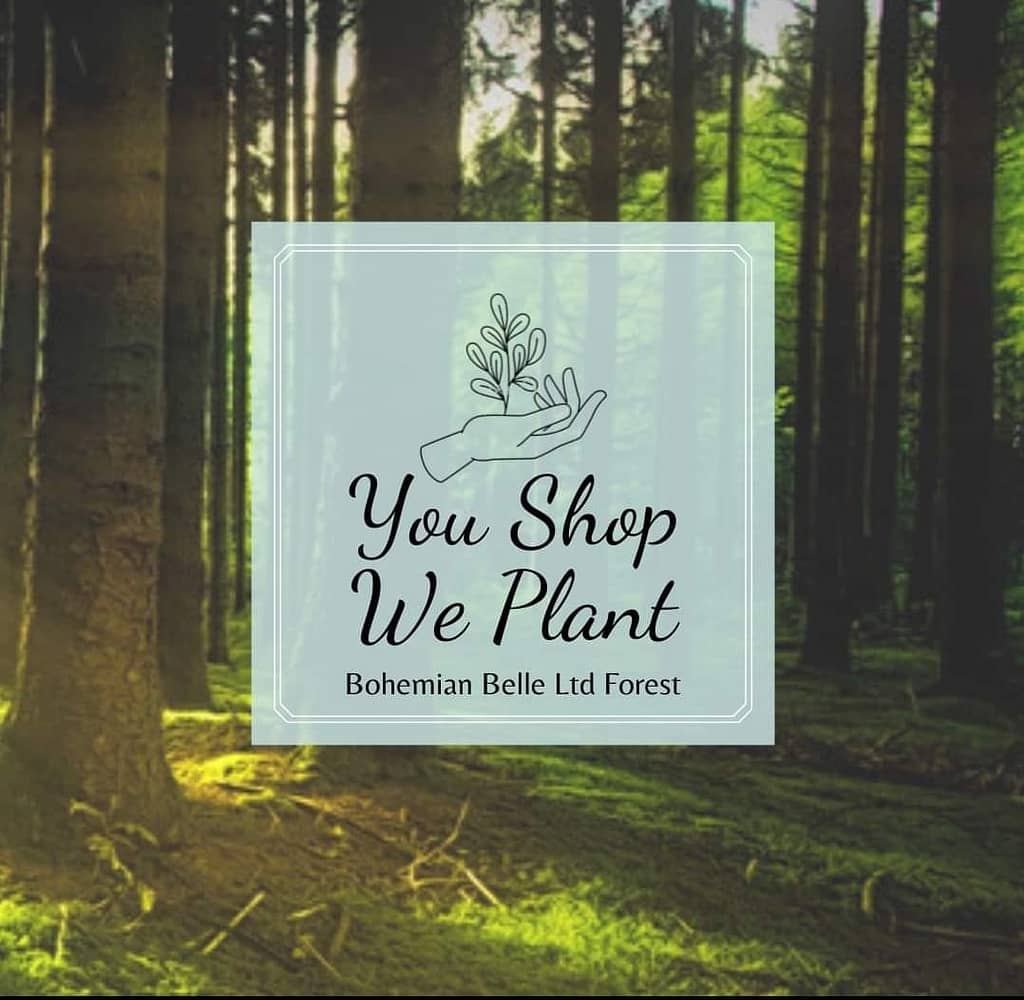 Every time you shop with us you can Plant a Tree for free. This means you can help our planet by planting & preserving our trees. It helps offset our CO2 Emissions & provides new natural habitats around the world. It also means we're providing a better future to generations to come.
We need to make a change now. By being part of our campaign you can help us make that change.
What can you do today?
? Hug a Tree – we all know that this may sound a little crazy but why not go & give a tree a hug. Show it how much you value & appreciate what they provide for us.
? Plant a tree with us. Make an impact. Do a good deed. Show the world how much we can do together.
? Go for a walk in the woods. Be with nature. Take it all in. Look down, up, around you. Watch as the world wakes up/goes to bed.
Plant, protect & appreciate trees today.
Afterall, without them, the world couldn't exist.