Tomorrow marks Bohemian Belle's 1st birthday & we have a very special birthday celebratory Charm available (I will tell you more about this at the end) ??
May last year I messaged Kat (the CEO) out of the blue, I'd never spoken to her before but I wanted to know all there was to know about her new business. We connected instantly & she told all about her mission, vision & dreams. We spoke for a few days & when she told me that the main charity they raise funds for was Refuge I knew I would be part of a company that can change lives.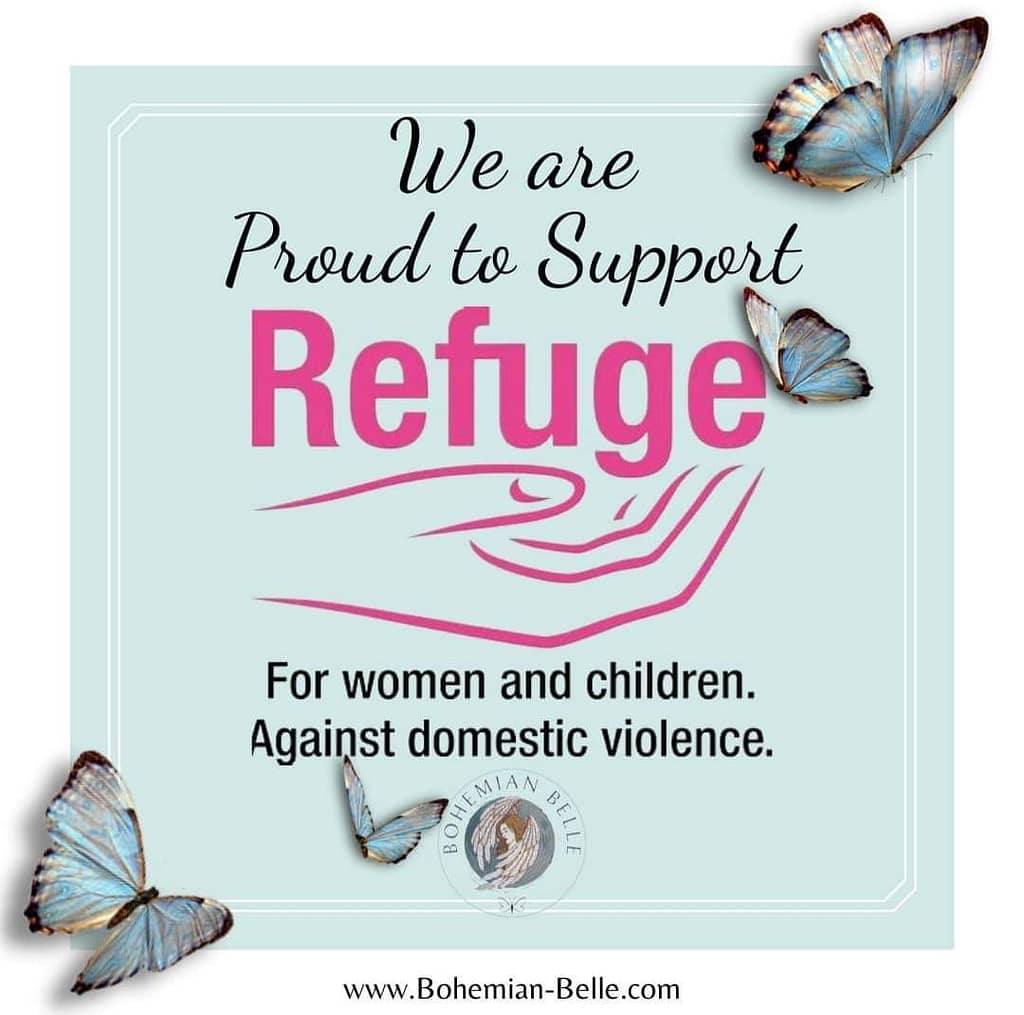 I've always wanted to be able to help more women who escape domestic abuse but never really knew how I could do it. Suddenly here was a company that I could work with that support the one charity who help women who have made the bravest decision of their lives.
As a survivor of domestic abuse I want to share a very personal side of me. I want to share an insight into my previous life.
❗Please be aware this post contains trigger points.❗
April for me is an emotional month. A month where I remember what it took to survive & a month that I found the greatest gift in my life. This picture is a reminder to me…it was a time where I started to discover me again. A time where I began to grow stronger.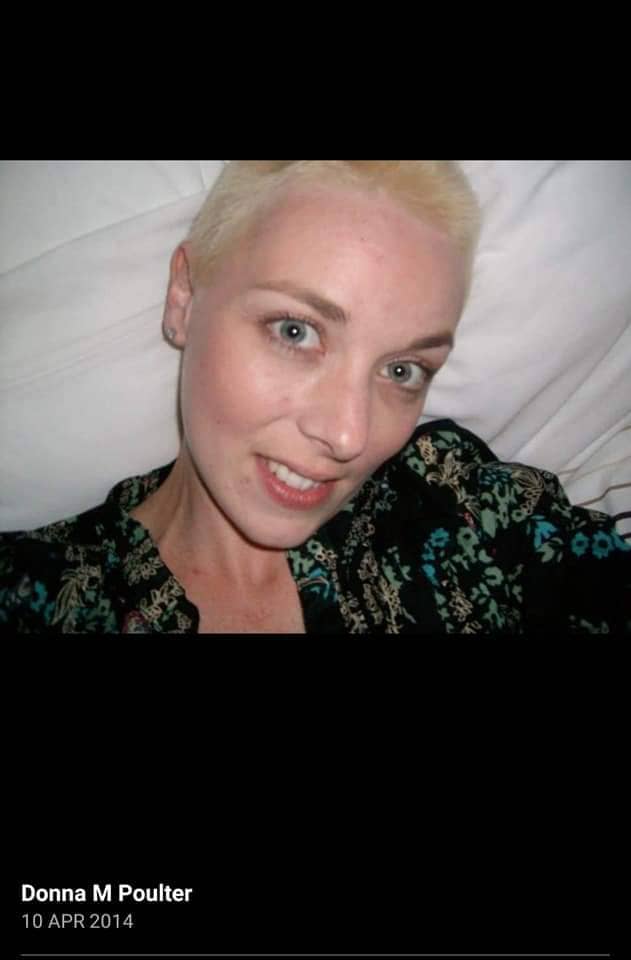 8 years ago I had escaped my ex husband. It was a marriage filled with domestic abuse in every form. I took this picture a week after I left. I completely went crazy with my hair, had suffered badly with my skin, was trying to hide the black eye I had & knowing that my body hurt all over as I was covered in brusies under my clothes.
I had become a pro at hiding the brusies on my body, arms, legs but the one on my face was a new concept to me.
I was skin & bones when I left, not having eaten properly for months, my strength, my confidence was at zero & I didn't know what the future held for me. But I knew deep down somewhere inside of me that I could do anything I wanted as I had taken the first step to get out of that situation that would have killed me.
People have asked me over the years why didn't I get out sooner. It's hard to explain why. You get made to believe how worthless you are. You get made to believe you're nothing without them. You get made to feel lower than lower. I lost who I was. I lost me. Plus I was damn right scared to leave. Every day I thought about it, but I also thought how much worse it would be if he found me.
When you go through inflicted pain from another over & over again you teach yourself to block it out. You teach yourself how to hide it all. You teach yourself to walk on those eggshells. You believe the words, the venom, the sorrys. It takes over your mind & you wake up one day not knowing who you are.
I remember vividly the days leading up to when I left & the days that followed. I remember the fear that got worse & worse as the abuse got even more out of control. I remember the police, the statements, the pictures, the having to go under police protection to get my belongings. I remember the way my workplace pulled round me in support, the way they changed the rotas to make sure I had guys around me at all times for protection, I remember jumping at every sound out of place, I remember not sleeping properly for weeks for fear he'd find me, I remember it all.
Throughout it all there was one person who stood by me & protected me every single day. That person made me grow stronger. That person saw me for me. That person helped build my confidence, my trust, my smile. That person helped break down the walls around me, that person helped eliminate the fear.
He was the one who spotted that black eye & put my mind in motion to leave. He was the one who would sit next to me while I rested in between shifts to make sure I was ok. He was the one who I told more to than anyone else.
He gave me back my life. He gave me happiness. He gave me 2 beautiful boys.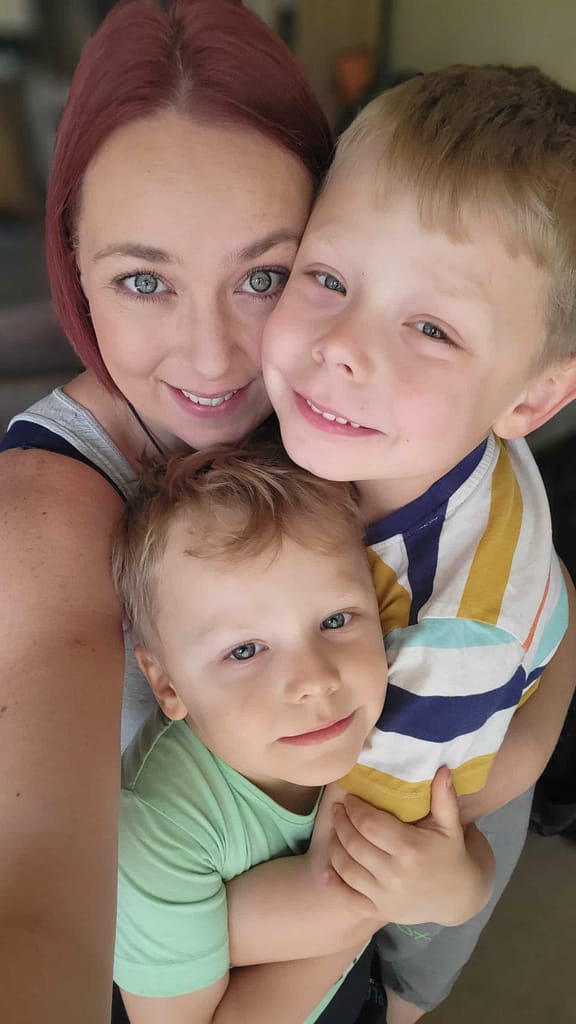 Do I still have days where I panic, freeze, have flash backs, have doubts? Absolutely because that fear is so deep within me still…it likes to rear it's ugly head.
April is a month where I remember the bad with the amazing. What nearly took my life also saved my life. If I had learnt to cover the black eye better I dread to think what would have happened.
So this woman right here was the one who left an shitty old life & made a fantastic new life. This woman right here knew deep down what her worth was. This woman right here knew that she could do anything she set her mind to. This woman right here grew into a wife a be & the most precious thing…A mother.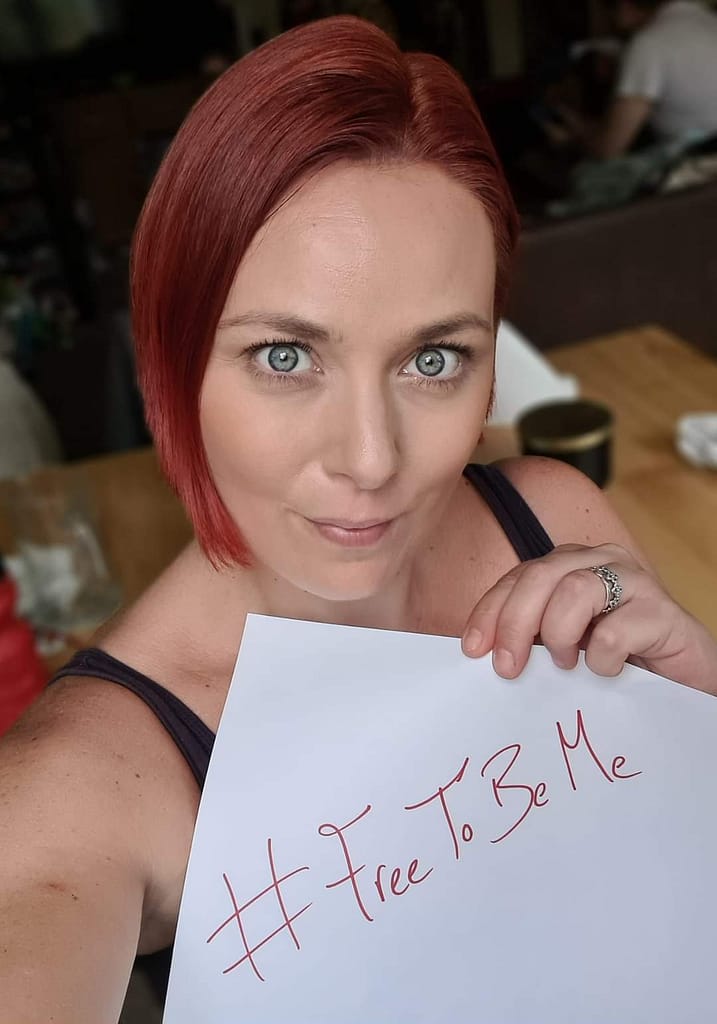 Why have I shared part of my story? Because I want to be able to help more women. Bohemian Belle wants to be able to help more women. Together we want to have an impact on those who leave domestic abuse.
That's why Kat has announced our Birthday Charm…..
https://www.bohemian-belle.com/product/belles-butterfly-charm/
Butterflies are Bohemian Belle's symbol. They show that we can go through anything & become the beautiful person we were born to be.
So it seemed fitting that the birthday charm would be this gorgeous Butterfly. What's even more amazing is that for every single sale of the Charm, £5 will go to Refuge for our campaign #freetobeme this money will help women in need who have escaped domestic abuse.
Together we can make changes. Together we can help. Together we can be strong. Together we can brave. Together we are one. ???