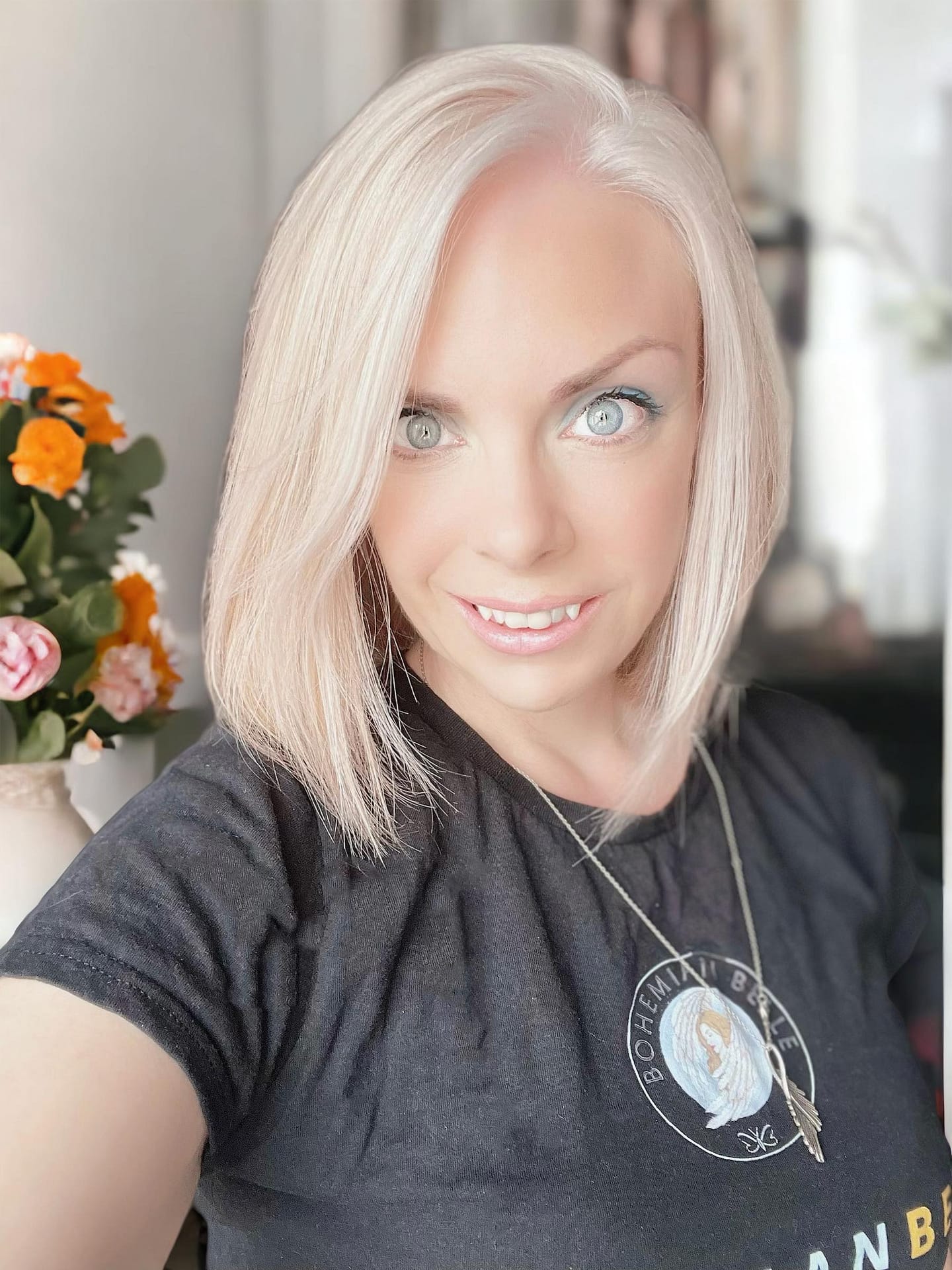 hey there!
This is Kat
Welcome to Bohemian Belle Ltd, a female-founded business that embarked on its journey on May 1, 2021. Our story is one of passion, determination, and the pursuit of a dream.
Meet Kat (Kathryn) Blake, the heart and soul behind Bohemian Belle. Kat is not only a dedicated entrepreneur but also a devoted Work-at-Home Mum to three wonderful boys and the loving fiancée of Rich. Her journey began as a part-time Support Worker, where she provided care and assistance to adults with Autism and learning difficulties. However, 2022 marked a turning point as Bohemian Belle experienced unprecedented growth, leading Kat to make the bold decision to run the business full-time from the comfort of her home, all while caring for her children. With nearly 15 years of experience in the Direct Sales and Network Marketing industry, Kat decided to channel her expertise and launch Bohemian Belle, a business that embodies her mission and values.
Bohemian Belle has rapidly evolved into an affiliate-led venture, with over 3000 affiliates joining us since our inception. Kat, a beacon of positivity and motivation, is always here to assist and address any queries you may have.
Our Mission Statement
The Mission Statement behind Bohemian Belle is to create something different to any other regular online selling platform and create a safe COMMUNITY of people that support eachother.

With so much negativity going on in the World Kat wanted something that people could come to have fun, interact, shop, build a business but most importantly to feel safe and supported.
Bohemian Belle LOVE to give back! Our main charity is our #FreeToBeMe Campaign in support of REFUGE in the fight against Domestic Abuse. We, as a Company, make regular donations to Refuges and have product Focused items to raise more.

We also have our #YouShopWePlant Campaign where ALL Shoppers get to plant a tree with every order placed. View our Bohemian Belle Forest HERE
We also do regular fundraising activities on various awareness weeks / months

Q & A
What Countries do you sell too?
We currently ship to the uk and parts of europe

Unfortunately due to rising delivery costs, we have had to cease trade to outside of europe
WHERE ARE YOUR ITEMS SOURCED AND SHIPPED FROM?
MOST OF OUR ITEMS ARE SHIPPED DIRECTLY FROM US HERE IN THE UK

HOWEVER, WE DO ALSO HAVE AGENTS WHO SHIP FOR US FROM NETHERLANDS, LA (USA), CHINA, TURKEY AND POLAND
what are your delivery costs and times?
UK DELIVERY IS FREE (EU DELIVERY IS £6.95)

DELIVERY TIME is dependant on what item/s you have ordered

Find our shipping information HERE
CAN I SELL FOR BOHEMIAN BELLE?
ABSOLUTELY! WE HAVE A VERY SUCCESSFUL AFFILIATE SYSTEM WITH MLM FEATURES

EARNING FROM 15% IMMEDIATELY